Discount policy for ticket purchase (eg 4 + 1 gift)
From Event > Setup > Ticket Types > More > Ticket Type Discunt you can configure the discount policy of your event tickets.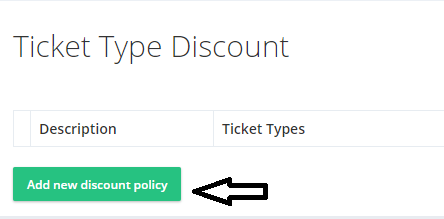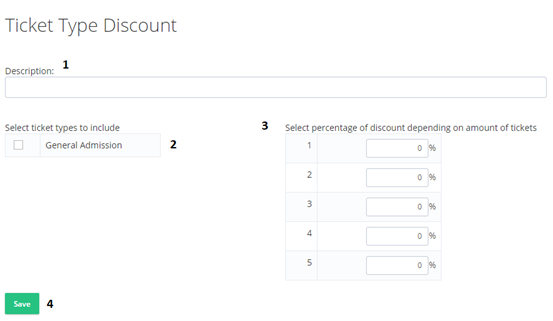 1. In the above window you have to fill in the Description (it does not appear somewhere. It is only for the event administrator).
2. Choose the ticket to which the discount will be applied
3. Fill in the discount rate on the ticket you want.
For example, if you want the 5th to be free on the 4 tickets, you will fill in the 5th field the percentage 100%
4. Finally, by clicking save, the process is completed.