Event Statistics
Follow the steps below to view your event statistics

Select Reports > More > Dashboard
On this page you can see information such as:

The total number of registrations that have been made
All checkins
Helpful diagrams for registration and RSVPs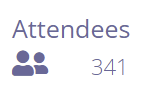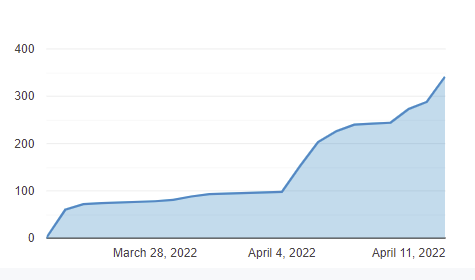 Select Reports > More > Statistics.

On this page you can see the additional statistics for your registrations.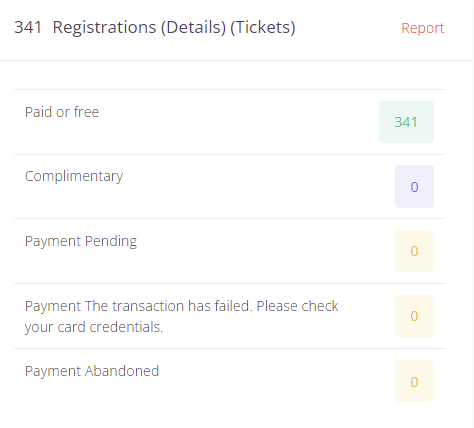 Online Event Statistics

In case you have an online attendance event Select Online > Reports.

In "Visitor Duration" option, after defining the time period you want and choosing which page (slug) you want to see how long each visitor stayed, press the
magnifying glass to search.
When the search is complete, the participants who visited the specific page in the specific time period you specified will be displayed.
You can also download them in an excel file.
In the "Google Analytics" option after defining the period of time that our event "ran" and pressing "submit" additional information is displayed such as: information in total for the
pages, number of participants per hour, overall information about users (country of entry, device)

CAUTION!! On the "Google Analytics" page, the relevant recording is made only if the user-visitor has accepted cookies

In the "Booths" option, after defining the period of time we want and choosing which booth (slug) we want to see the traffic in, press the magnifying glass to perform the search and display the relevant results.
Also here is possible to save the results in excel from the relevant button.